Murchison Falls N. Park | Queen Elizabeth N. Park | Mgahinga N. Park | Kidepo Valley N.P | Bwindi Impenetrable Forest
Large areas of this low-lying park may flood during the wet season, a brief reminder of the time when the entire valley lay at the bottom of a lake for seven million years.
Four distinct ethnic groups live near the park – Bwamba farmers live along the base of the Rwenzori while the Bakonjo cultivate the mountain slopes. Batuku cattle keepers inhabit the open plains and Batwa, pygmies, traditionally hunter gathers, live on the edge of the forest.
Semuliki National Park sprawls across the floor of the Semuliki Valley on the remote, western side of the Rwenzori. The Park is dominated by the easternmost extension of the great Ituri Forest of the Congo Basin. This is one of Africa's most ancient and bio-diverse forests; one of the few to survive the last ice age, 12-18,000 years ago.
The Semuliki Valley contains numerous features associated with central rather than eastern Africa. Grass Thatched huts are shaded by West African oil palms; the Semuliki River (which forms the international boundary) is a miniature version of the Congo River, the forest is home to numerous Central African wildlife species, and the local population includes a Batwa pygmy community that originated from the Ituri. As a result, this park provides a taste of Central Africa without having to leave Uganda.
While Semuliki's species have been accumulating for over 25,000 years, the park contains evidence of even older processes. Hot springs bubble up from the depths to demonstrate the powerful subterranean forces that have been shaping the rift valley during the last 14 million years.
This biologically diverse region also provides shelter to a further 120 mammals, including several primate species such as baboons and chimpanzees, as well as elephants and antelopes. There are around 350 species of birds hosted in this forest, including 23 Albertine Rift endemics.
8 Day 7 Night Luxury Safari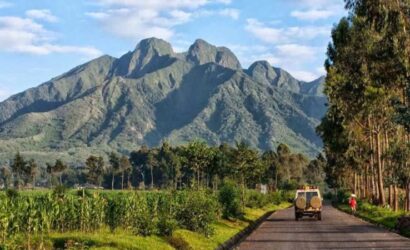 Available through out the year:
Jan
Feb
Mar
Apr
May
Jun
Jul
Aug
Sep
Oct
Nov
Dec
Other Trips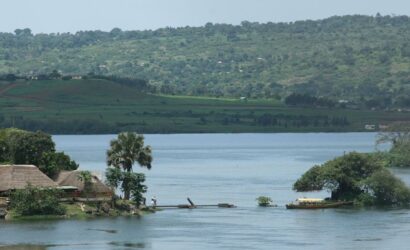 Available through out the year:
Jan
Feb
Mar
Apr
May
Jun
Jul
Aug
Sep
Oct
Nov
Dec